Hello dear Players. We have a new update. Here is the changelog:
1.002
- Replays!!!
- Two new stadiums: "Pong" and "Portals".
- Semi-transparent goals (when you are behind them).
- Player name is now displayed after the score.
- Auto Look. The camera can look at the ball when you are spectating/watching replays. You will still be able to move the camera around with the cursor keys or ASDW. You can turn Auto look on and off.
- Spectator is now not moving to the center of the field after the score.
- Servers with password will now always work (before it was sometimes not possible to connect).
- Many other small improvements you may or may not notice.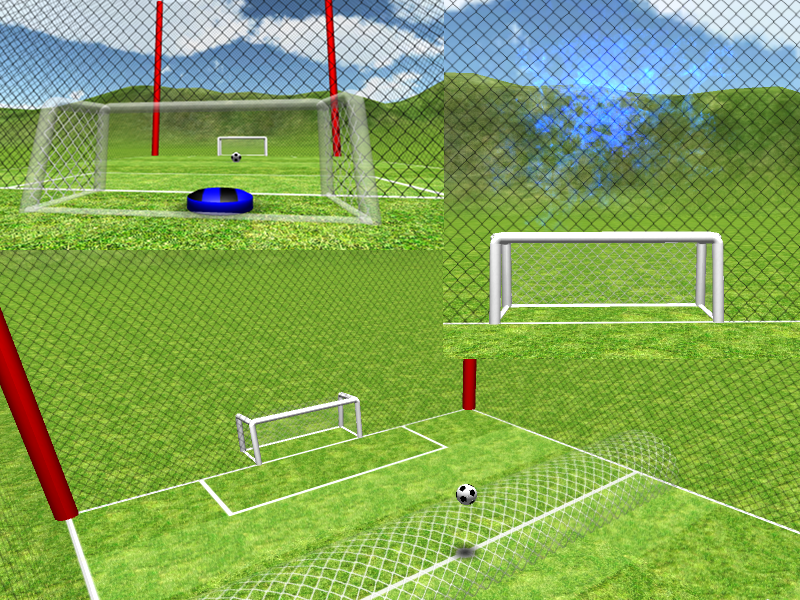 I hope you will like the update.
If you didn't notice this yet, we have a forum. If you want to be the first who will know what is going on in the Ball 3D world, then go to the forum: http://www.ball3d.com/forum
I would also like to tell you something about replays. If you want to show your replay to your friends, you can do this easily. You can find how to do this here: http://www.ball3d.com/forum/viewtopic.php?f=5&t=10
We have a special section on the forum when you can share your replays with other players and watch them playing.
Enjoy the game and see you on the field!