New update!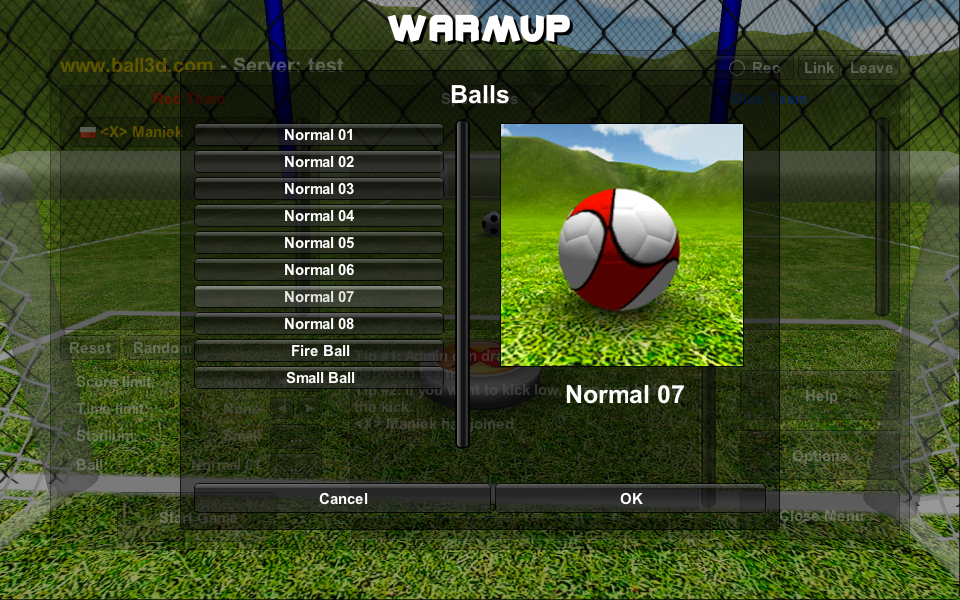 1.017
– You can change the ball (we have 10 balls at the moment including two special balls).
– New way to choose stadiums.
– You can't play on the Beach anymore but you can play on the planet Mars!
Now you have so many combinations to play with. For example you can play on Classic Mini with Small Ball. The Fire Ball is probably the most amazing ball out there. I hope you will like this new update.
Play now: http://www.ball3d.com