This time I have something special. It's a new unusual Friends Stadium. Would you like to be immortal? Now you have a chance!
Become a friend of Ball 3D and I will put your name in the game on the Friends Monument! Your name will stay there forever: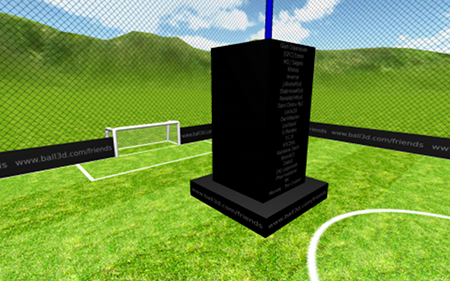 How to become the Friend:
1) Post the link http://www.ball3d.com on your Facebook wall.
2) Go to http://www.facebook.com/ball3dgame, LIKE the page if you didn't do this already and write private message to us. In this message tell us what name or nickname you want to see on the monument (it can'€™t be too long).
3) We will put your name on the monument in the next update.
You can see more details here: http://www.ball3d.com/friends