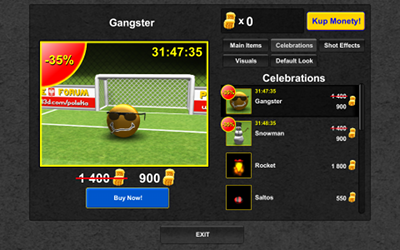 Ball 3D has been updated!
1.064
- Players from Poland can pay by SMS now! (SMS for Turkey will work soon).
- Vertical kick (Shift kick) has been changed! You can now use it to make lob kicks!
- New items in the Shop: Gangster Celebration, Snowman Celebration, Sunglasses Visual.

Play now: www.ball3d.com